MIDDLE SCHOOL SIGHT-READING
Middle School Music Mastery™
A Beginner-to-Advanced Middle School Sight-Reading Program
With carefully sequenced, easy-to-follow note and rhythm patterns, Foundations of Choral Mastery™ takes even the most hesitant middle schoolers and gives them the confidence they need to begin sight-reading on their own. Concepts presented for MASTERY include:
counting of all typical notes and rests up to 16th notes
finding and keeping track of Do
keeping individual time
recognizing and accurately tuning pitches
identifying and performing intervals, and triadic recognition
singing melodic lines
developing sight reading skills of looking ahead and "pre-hearing" intervals before you sing them
understanding and interpreting tempo expression markings
performing rhythmic and melodic lines in duets
understanding and differentiating time signatures
Each lesson incorporates ALL aspects of sight-reading on a single page. Lessons may be printed and distributed to your students. However, we recommend using some form of overhead projection, which has several advantages: the entire class is focused on a single task together; the teacher can correct or relocate the class quickly; and once procedures are learned, the entire lesson can take 4 minutes or less!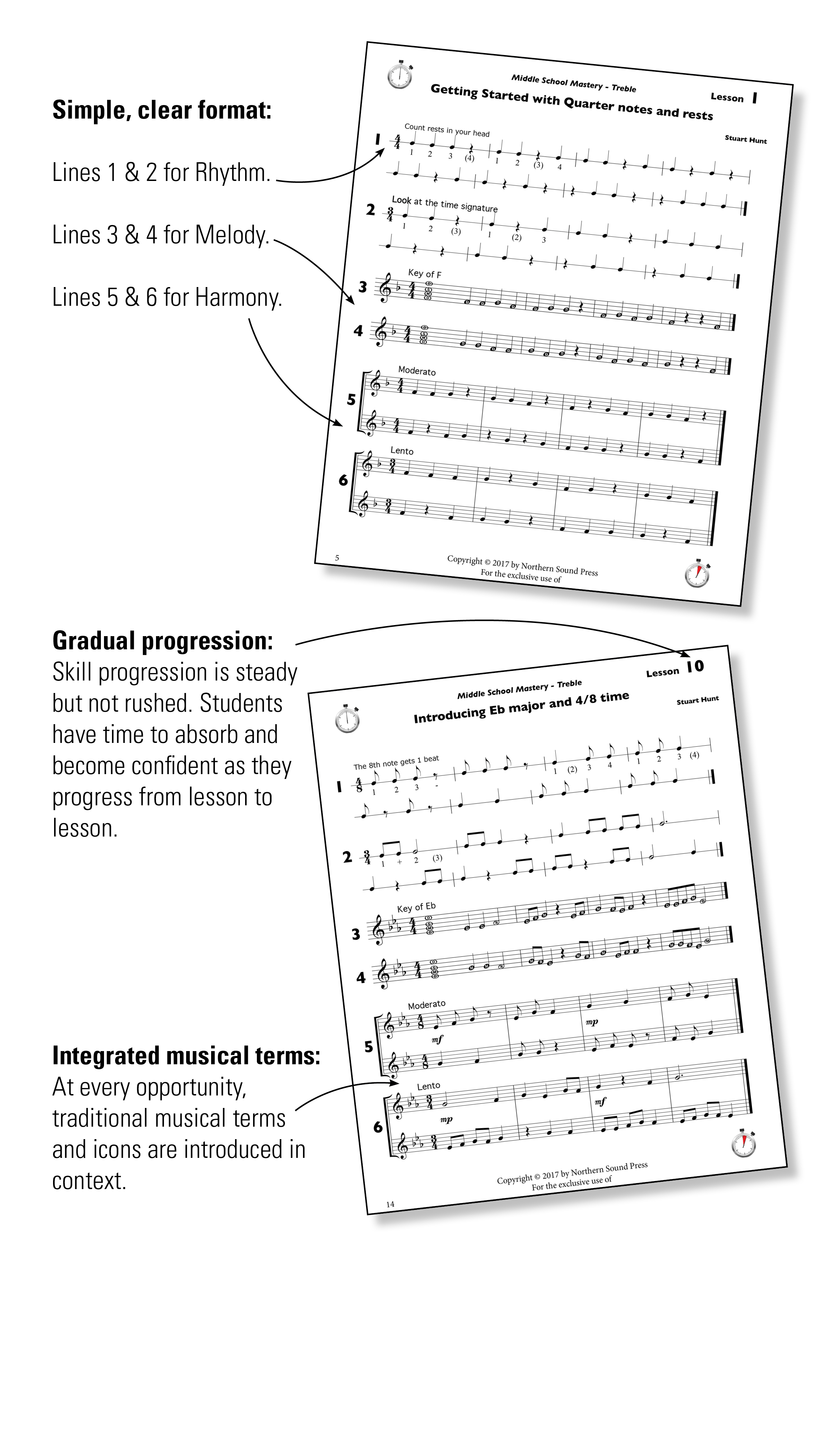 Foundations of Choral Mastery makes sight-reading fun!
Foundations of Choral Mastery contains 40 unique lessons, each one presented in Treble, Bass and Mixed formats for a total of 120 lessons. Having multiple formats affords you the flexibility to use the lessons with virtually any choir. Each lesson is rich in content, with a variety of musical terms and expressions, time signatures and keys.  FCM lessons are aligned with national standards!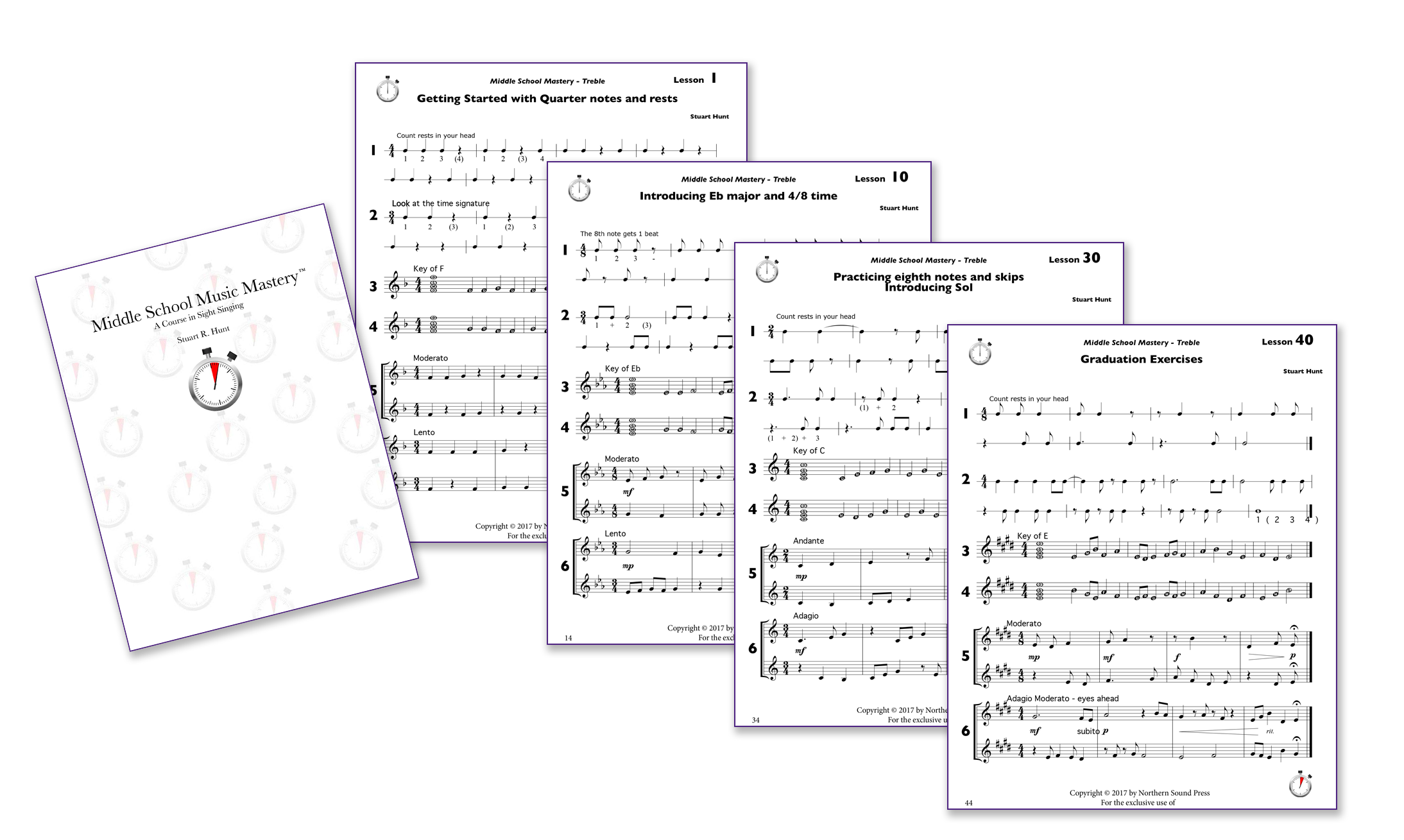 Foundations of Choral Mastery™
A complete Middle School sight-reading and music literacy course.