CHORAL ASSESSMENTS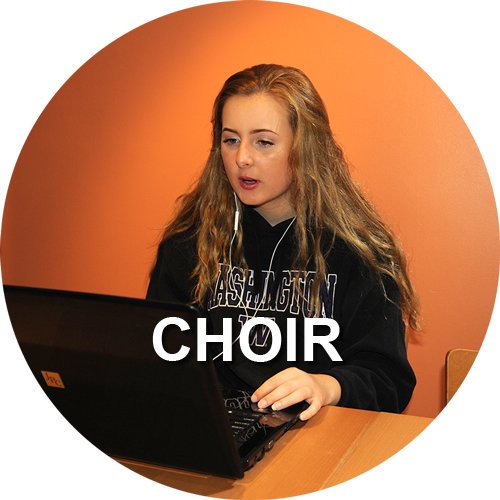 Having an effective tool for assessing choral students gives conductors the confidence – perhaps for the first time – that they know
exactly
 how their students are doing, and how to help them do better.
You Won't Miss A Beat™ Choral Assessments enable you to continue working with your ensembles while we digitally assess your singers individually. Three times per year, on a schedule of your choosing, your students leave the ensemble one by one, enter a practice room where you have set up a computer or laptop, take their assessment, then return to the ensemble a few moments later. Students receive instant feedback and the results are immediately scored, graphed, and available at your desktop for you to interpret and share with parents and administrators. Accurate assessments have direct benefits for your singers, too: Knowing where they stand and how they're improving can motivate students to practice even harder. When students see progress, their desire to learn more increases, and your work load and stress levels go down!
If you're using our 4-Minute Mastery™ sight-reading program, you'll find that our assessments coordinate with them seamlessly.
You Won't Miss A Beat Choral Assessments are priced for individual schools, entire departments, and entire school districts.