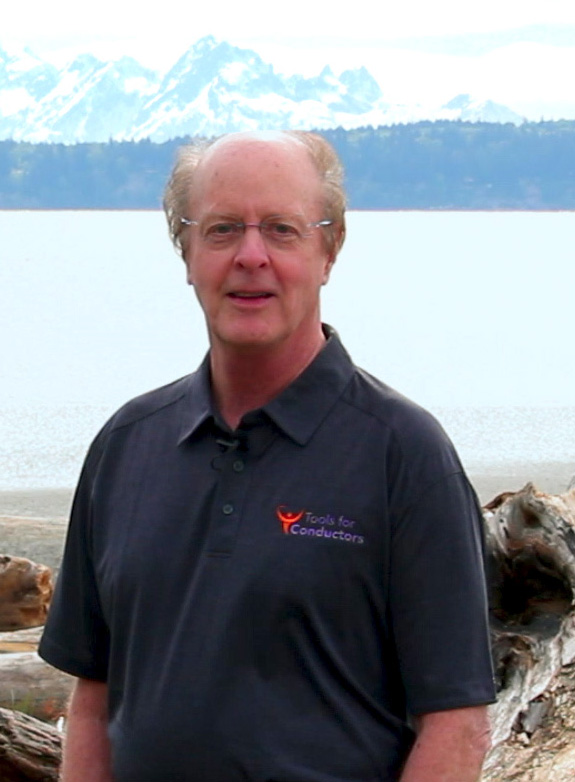 Stuart Hunt, Founder / CEO
Foundations of Choral Mastery, 4-Minute Mastery, Choral Assessments
Now in his 50th year of music education in Washington State, Stuart Hunt has an Associate of Arts degree from Lower Columbia College, and a Bachelor of Arts and Bachelor of Music from the University of Washington, studying conducting under Prof. Rodney Eichenberger. He was Director of Choral activities in Quincy, Washington for 19 years and was Choral Conductor at Marysville-Pilchuck High School for 12 years. It has been his privilege to serve over 15,000 students in Washington State.
Mr. Hunt was the Associate Conductor of the Seattle Girl's Choirs from 1990-2003. Choirs under his direction have performed nine regional concert tours of the Pacific Northwest, seven concert tours of the U.S. West and East coasts, seven concert tours of British Columbia, and two 5-nation concert tours of Central Europe – with second and third prizes in the Vienna Youth and International Festival. In 2000, Seattle Girls' Choir Cantamus, under his direction, placed 2nd in the International Kathaumixw, the highest place of any choir in North America, with the participation of 42 choirs from 25 nations.
For two years, he was a staff arranger for Warner Bros. Music, arranging the Supersound series for string orchestra. His choral compositions are published by Hinshaw Music and his sight-reading textbook, 4-Minute Mastery™, was published in 2014 by his company, Northern Sound Press. In 2016, Tools For Conductors™ was added to NSP to provide top-quality Assessments and additional tools to improve the skills of music conductors and to provide essential tools in music education.
Mr. Hunt is past president of the North-Central Washington Music Educators, Mt. Pilchuck region music educators and served 5 years as Pacific Northwest Repertoire and Standards Men's Choir Chair for the American Choral Directors Association. Since 2004 he has served on the Skagit Performing Arts Council board, and conducts and voice coaches musicals in Skagit County.
In 2002 Mr. Hunt formed the Northern Sound Choirs and Sonus Boreal, the Snohomish County Womens Choir in 2010. Since their inception, they have performed throughout Washington and Oregon States, for festivals, concerts and conventions.
Mr. Hunt is involved as an arts advocate; arranging school district arts conventions and as a district consultant on arts programs. Active as an adjudicator, lecturer, clinician, and independent conductor, he loves the choral art and works to promote it in a variety of platforms.
Norm Wallen
Band Assessments
A product of the Seattle schools, Norm Wallen began his professional playing career in the late '60s, and performed as a sideman with a veritable "Who's-Who" of high-profile professional entertainers.
Norm is a graduate of Central Washington University with degrees in Music Education, Music Performance, and a Master's Degree in Music Theory and Composition. He was principal trombonist for the Yakima Symphony Orchestra for ten years, performed for four years with the Seattle Seahawks Orchestra, and also with numerous classical ensembles, jazz, rock, and show groups.
During his tenure as a music teacher, Norm has taught for the Seattle, Yakima, and Tumwater schools, and directed the award-winning Pierce College Jazz Ensemble. In 2005 he founded his own professional 17-piece big band, the Olympia Jazz Senators.
Norm Wallen has composed and arranged nearly 2.000 works, and was among the first composers anywhere to embrace computer technology. Well over half of his compositions and arrangements were written on professional commission, and many are published by his own company, Peerless Nerd Publishing.
Mr. Wallen is perhaps the most prolific and diverse composer/arranger in the Northwest. Performances by his school groups number in the thousands, with appearances at festivals and contests on all seven continents (including Antarctica,) in audience with the Pope, presidents, and in many of the most famous concert venues worldwide. His music has been a program staple at annual JEN, MENC, ACDA, ASTA, IAJE conference since the 1970s.
Since moving to Ellensburg, Washington in 2010, he teaches adjunct music classes for Central WA University.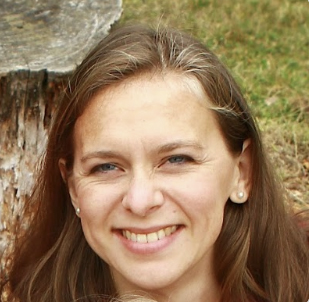 Sonja Sarr
FUNdamental Music Mastery, Elementary Assessments
Sonja Sarr is a choral director, composer, arranger, piano teacher, and lover of all things harmony.  She is a graduate of Edmonds Community College, where she accompanied the vocal jazz group, Soundsation.  Sonja graduated summa cum laude from Washington State University, where she earned a music education degree, studying composition, arranging, jazz piano, and choral methods.  She has had some of her music published through UNC Jazz Press and Anchor Music.
Sonja was commissioned to write the 2006 High School All-State Jazz Choir piece, and was selected to join a select team of premier Northwest vocal jazz writers to compose a piece for the 2008 High School All-State Jazz Choir.  She taught choral music and jazz band at the high school level for three years, then taught elementary music for three years before staying home to have a family. She eventually eased back into the classroom setting teaching part-time music K-12 at Evangel Classical School, where she continues to teach. For a season Sonja concurrently taught public middle school level choir. She is now among the teaching Fellows of Comeford College. 
Dr. Kirsten Smistad
FUNdamental Music Mastery, Elementary Assessments
Dr. Smistad received her PhD. in Education and Specialization in Instructional Design for Online Learning in 2013 from Capella University; her Bachelor of Arts in Education from Pacific Lutheran University; her professional certificate in Leadership in Technology from the University of Washington; and a Master of Education degree from Lesley College.
From 1993 to the present she has written and implemented consecutive over-arching music curriculum spanning K-5 grade levels at Stanwood Elementary. She advised and instructed elementary and middle school music teachers in the Stanwood-Camano school district using digital technology as a tool for music writing, sequencing, and recording to support daily instruction in the music classroom and concerts. And she taught staff courses in electronic portfolios and integration of technology into Google Slides.
In addition, Dr. Smistad has Specialized Training in:
 Instructional Design of both macro (organization) and micro (course) systems in technology
 Planning and delivery of large-scale technology projects
 Organizational change and shifts in teaching and learning practices – focusing on public schools
 Needs assessment
 Course design for adult learners – online, face-to-face, and mixed delivery
 Evaluation and assessment of instructional design
 Online course delivery systems – focusing no Moodle
 Digital ethics
 Research